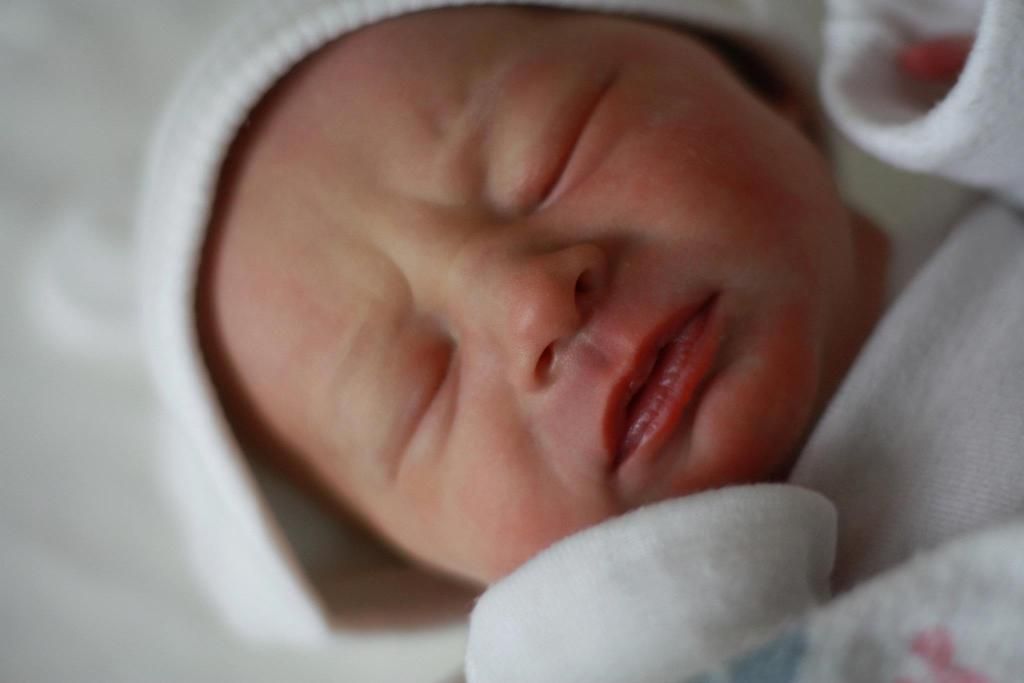 Emmerich David Shelley
Born July 3, 2012 5:43 PM
6 lbs 9 oz 18 1/2 inches long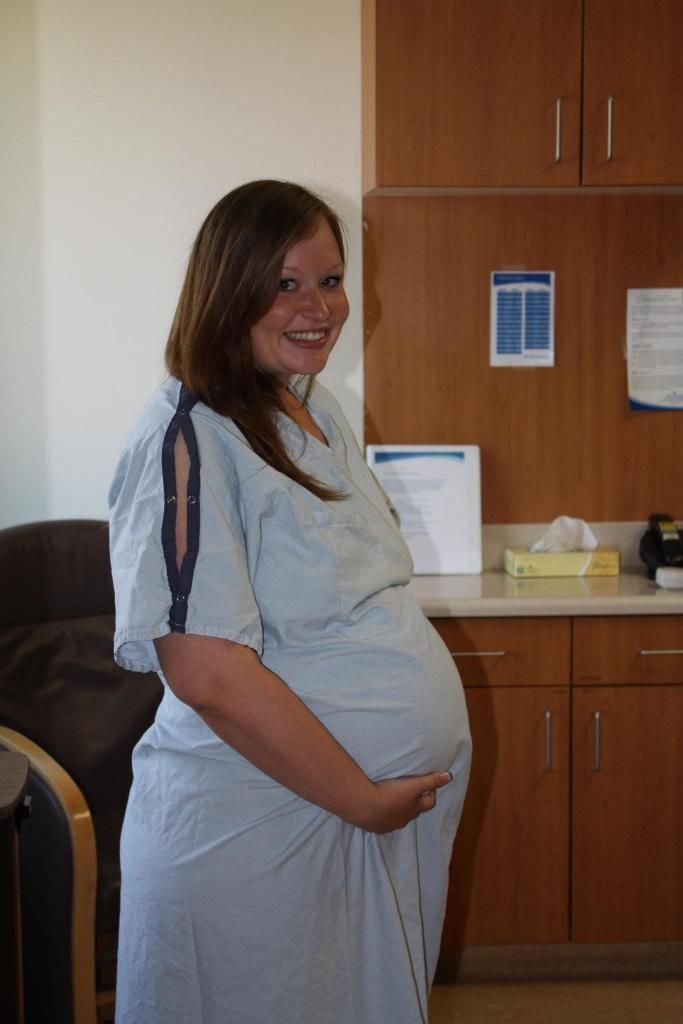 After trying literally everything to make myself go into labor on my own, (castor oil 3 times, evening primrose oil, stripped membranes twice, etc) I had three nights in a row of painful contractions 3 minutes apart all night long that resulted in nothing. I had my 39 week appointment on Tuesday and knew that at some point that week, my doctor would want to do the repeat c section if I hadn't had the baby on my own yet. At my appointment my blood pressure was suddenly very high and my doctor told me I couldn't stay pregnant any longer. Even though I knew it would be happening that week sometime, I was still in shock that it was happening that day. I called Evan and he came home from work and we quickly got our stuff packed for the hospital. My mom came and took Agnes and I just bawled telling her goodbye. It was so weird that the next time I would see her, our lives would be so different. We got to the hospital at about 1:30pm and got my IV in and some blood work done. Luckily tests came back great and I wasn't going to need to be on the magnesium (the devil's drug according to my nurse) which made things so hard during my first c section. We sat around and waited for a while, when Evan noticed a little puff of smoke out our window. It looked like it was coming from Alpine but we weren't sure. Within minutes the smoke had grown tremendously and we learned that the mountain above my parent's house was on fire. I was way more stressed about the fire than the fact that I was about to be sliced open at any moment. We called my mom and they were gathering things and were being evacuated within minutes of my c section. It was a little crazy! They took me back into the OR to get my spinal block and I started to get a little nervous. The spinal was a little uncomfortable, but not too bad. I was suddenly SO numb and started to kind of get claustrophobic... Luckily they gave me something that calmed me right down and I could enjoy the experience. They brought Evan in, and within minutes, and a little tugging and pulling, our baby was out. The doctor's were talking about nuchal cord x3 and how glad they were that I had a c section ( I learned that meant the cord was around his neck 3 times) I kept asking if he was okay because he didn't cry right away, but everyone assured me he was fine and within a minute he started screaming. After all of my stress of trying for a VBAC, I just layed there and cried, so thankful that we were doing the c section and that my baby was okay. Evan came over and showed me pictures while they worked on him a little. I thought he looked so big in the pictures, but when they brought him to me he looked so tiny. He was 6 lbs 9 oz, 18 1/2 inches long. I got to see him for a second, and then Evan went with him to the nursery to clean him up while they finished sewing me up.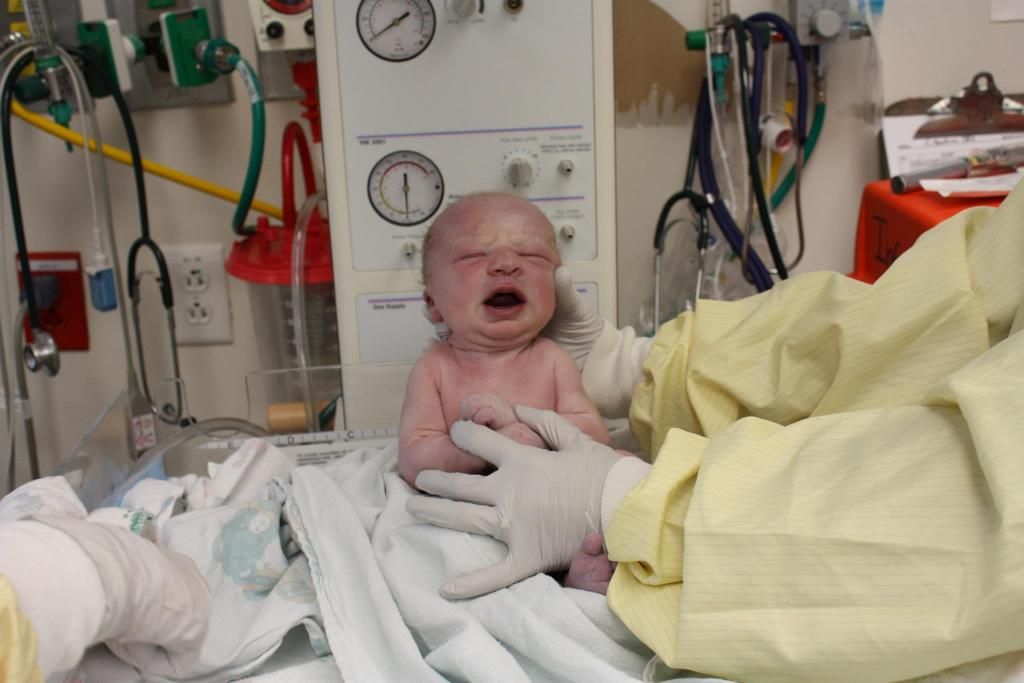 The c section went great and my dr assured me that there were more pregnancies in my future. I went to recovery and waited for the okay so I could go see my baby. About a half hour later, I was taken to the Mother Baby floor and they wheeled my perfect little guy into our room. He nursed right away like a champ! My parents brought Agnes in, and it was so fun to see her.
She loves her baby brother! I didn't think she would really get it, but she did.
My family had evacuated all of their scrapbooks, hardrives and important documents, and moved into our house in American Fork. It worked out pretty well, because they were able to stay there while we were in the hospital. Luckily, a few days later, the fire was mostly contained, and they were able to move back into their house!
The hospital stay was kind of surreal. I sort of felt like I was a first time mom all over again. It was kind of a reality check to come home with a newborn and have a toddler there too. And Maybe it is my emotional, post partum self, but I just sat there and looked at my prefect little family of four snuggled on the couch and just cried with gratitude.
Our lives feel so perfect and complete right now. I never thought I could love someone as much as I love my little Agnes, but my love has grown more than I ever thought, and I love my little Emmerich just as much. I never thought that was possible, and I can't imagine our lives without him.
Recovery has been really great for me. The first week is hard and overwhelming, but I feel pretty much normal now almost 2 weeks later. Of course we ALL had to get sick that first week with sore throats and coughs (ouch on the incision!) but we are doing great now.
Curious about our name? Evan's Dad's name is Emery... My Dad's name is Rick... and we went with the common German spelling: Emmerich.