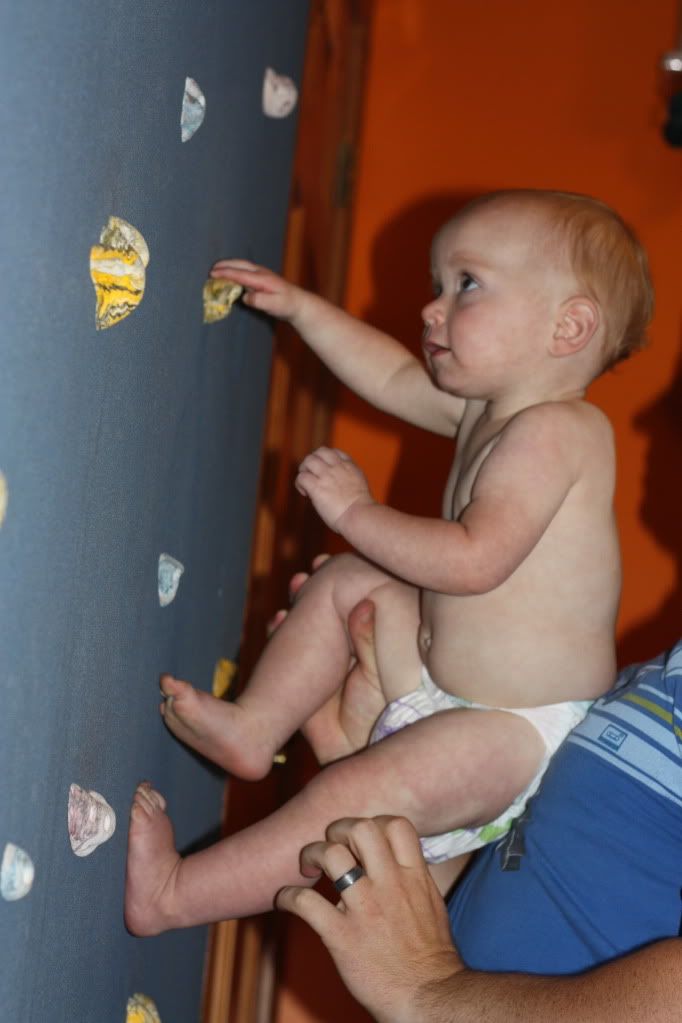 This girl loves to climb! While we were in Wisconsin she loved climbing Uncle Ean's wall in his room.... So cute right?!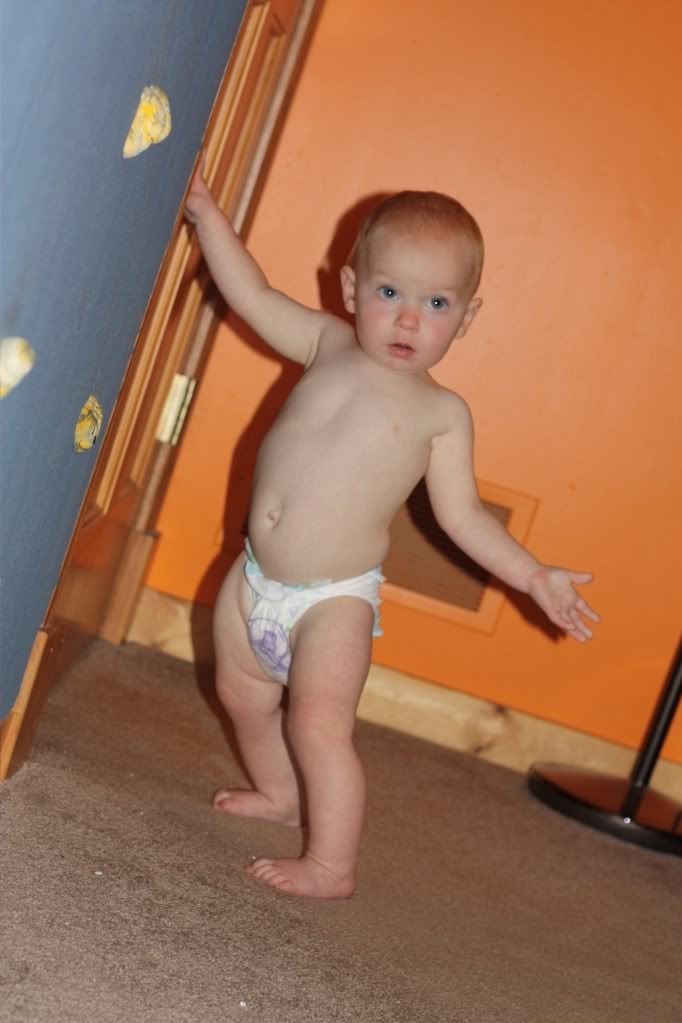 She really is such a climber though! It has been pretty scary how good she is at it, and how she has no sense of what is dangerous. I looked away for one second and she had climbed onto the couch, up the back and onto the window sill... She climbs the stairs all day long and has always been really good at turning around and going down backwards, but suddenly she thinks she can just walk down like us. She is definitely just like her daddy. She is so determined!
On another note... she is SUCH a talker. She can suddenly say SO many words. She copies everything I say and it sounds almost just as plain as I said it. It is crazy! She especially loves saying "shoes". She carries them all throughout the house and says it a billion times a day.
She can also do all of her animal sounds in English and German... It is SO cute and funny and every time I try to get a video of it, she gets so shy and won't do it! We will work on it this week. She can do: Bear, Cow, Cat, Dog, Lizard, Frog, Bunny, Tiger, Pig, Horse, Elephant, Rooster, Sheep, bird, bug... it is so cute. She understands the commands in English and German...I am so in love with her.