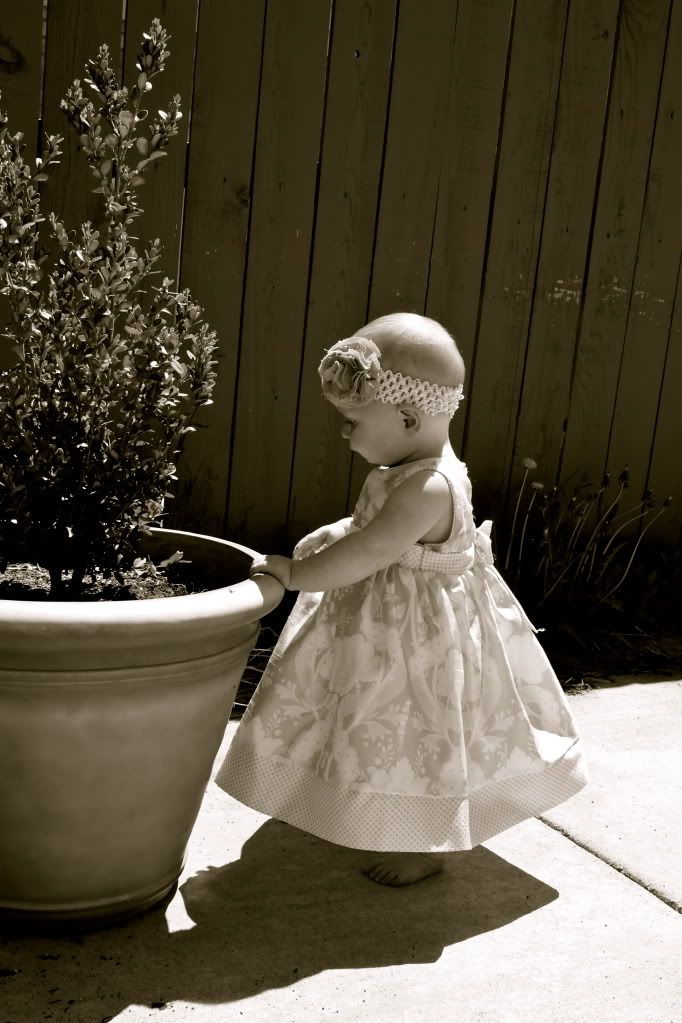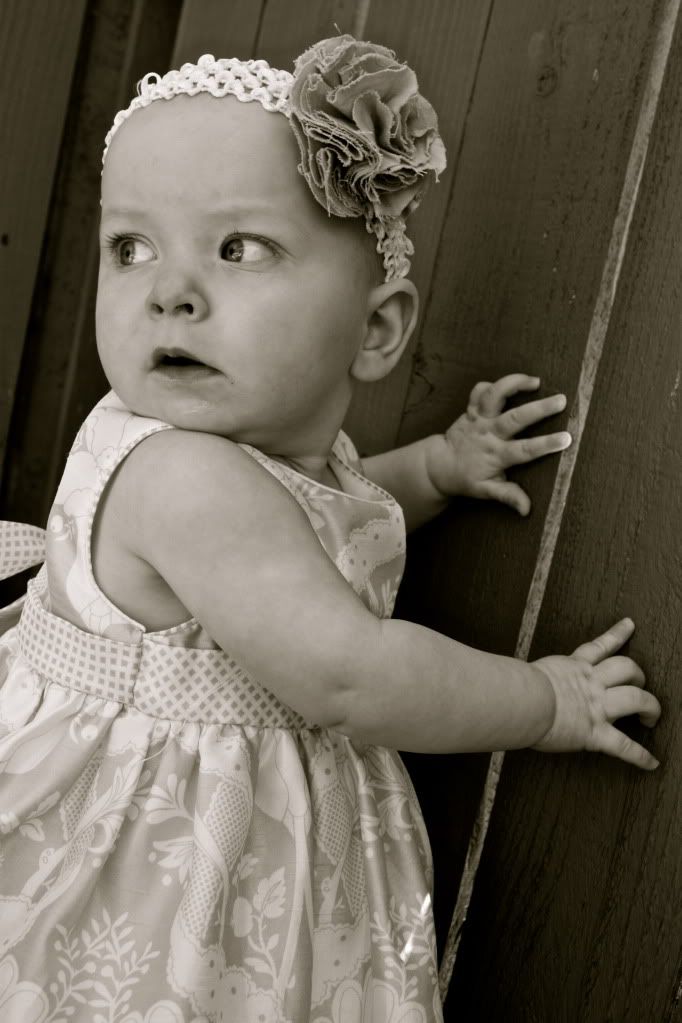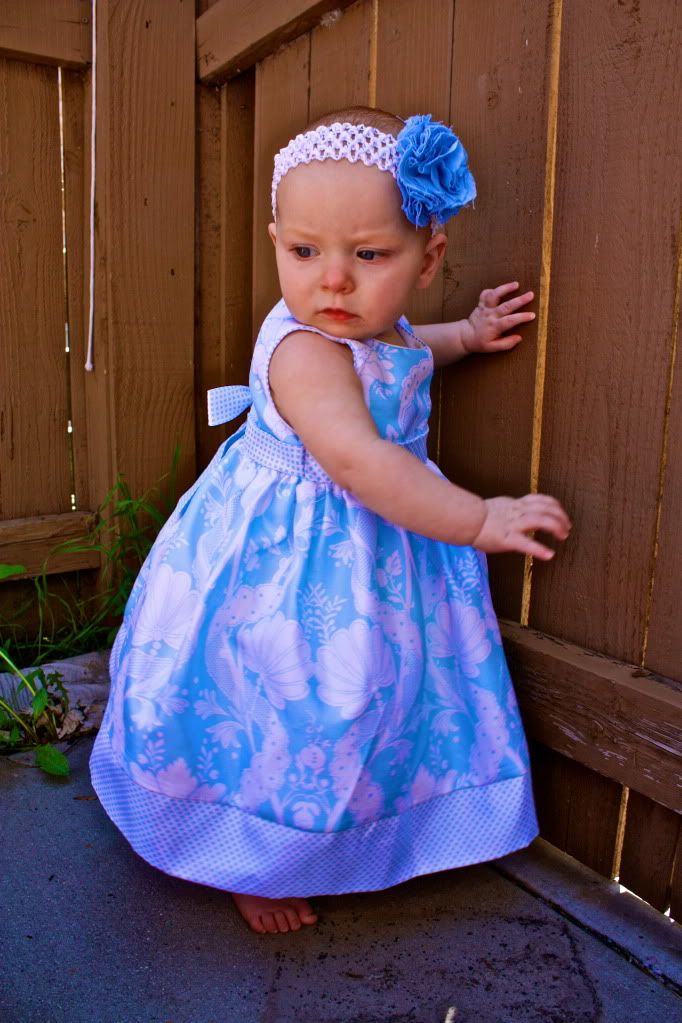 Lately smiling at the camera is the last thing little miss Agnes wants to do... oh well. This cat that jumped our fence didn't help much either. She was terrified when it came too close.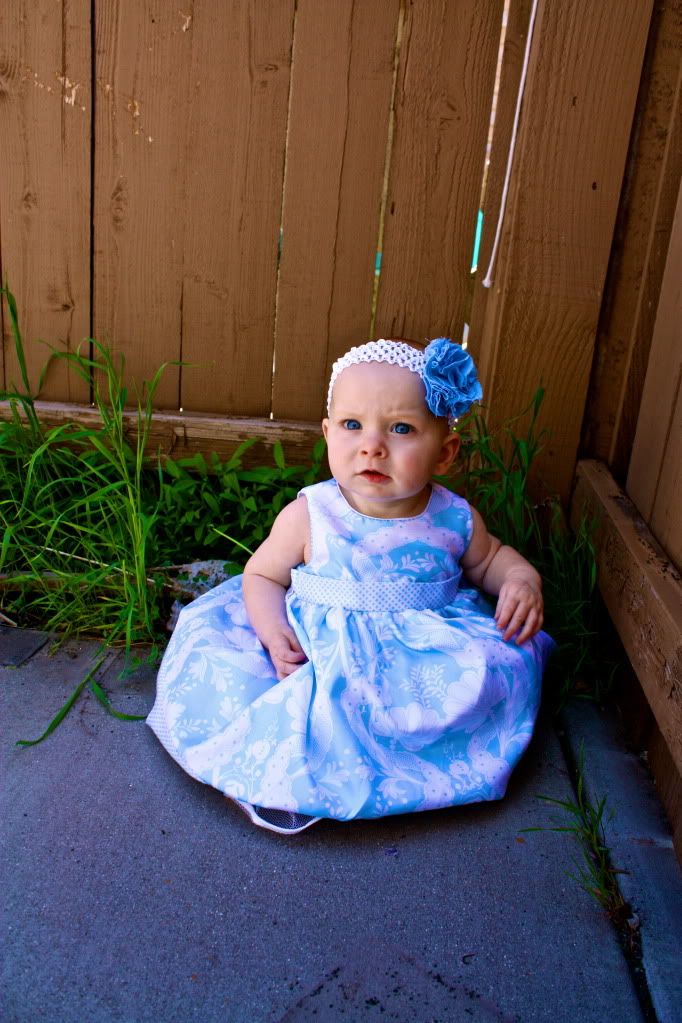 Lately she is obsessed with standing and getting into everything. It is really fun, but my baby is getting so old.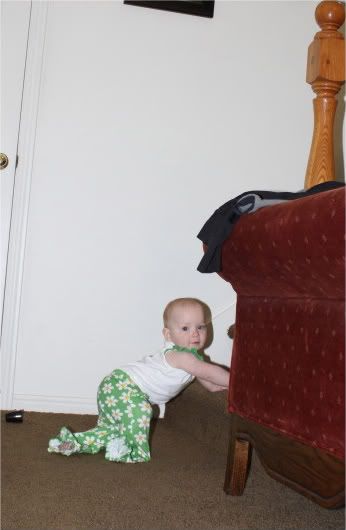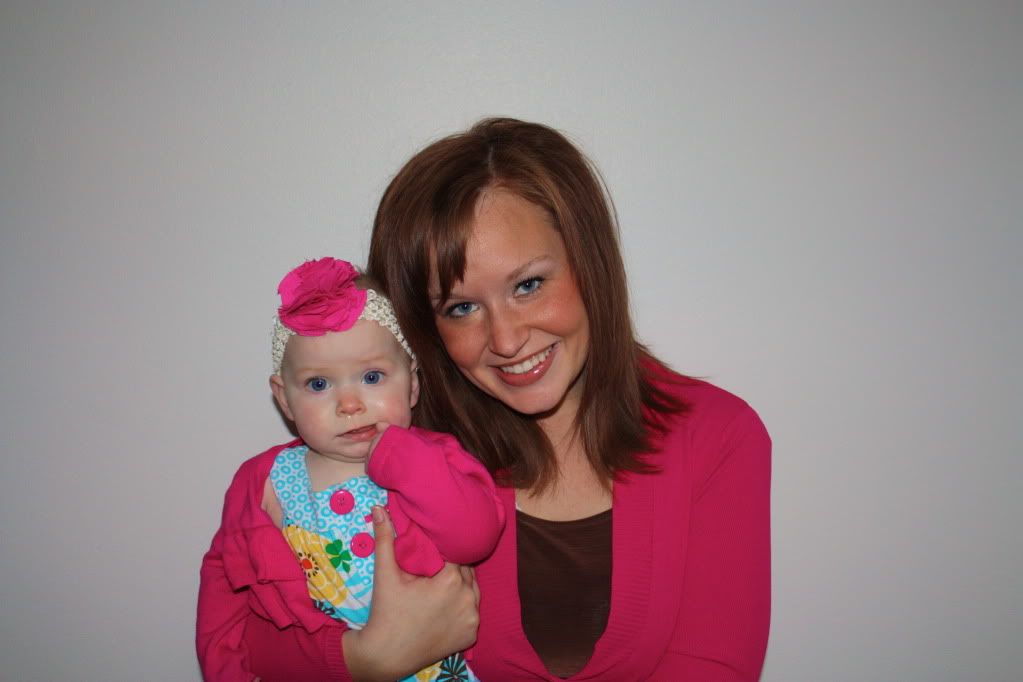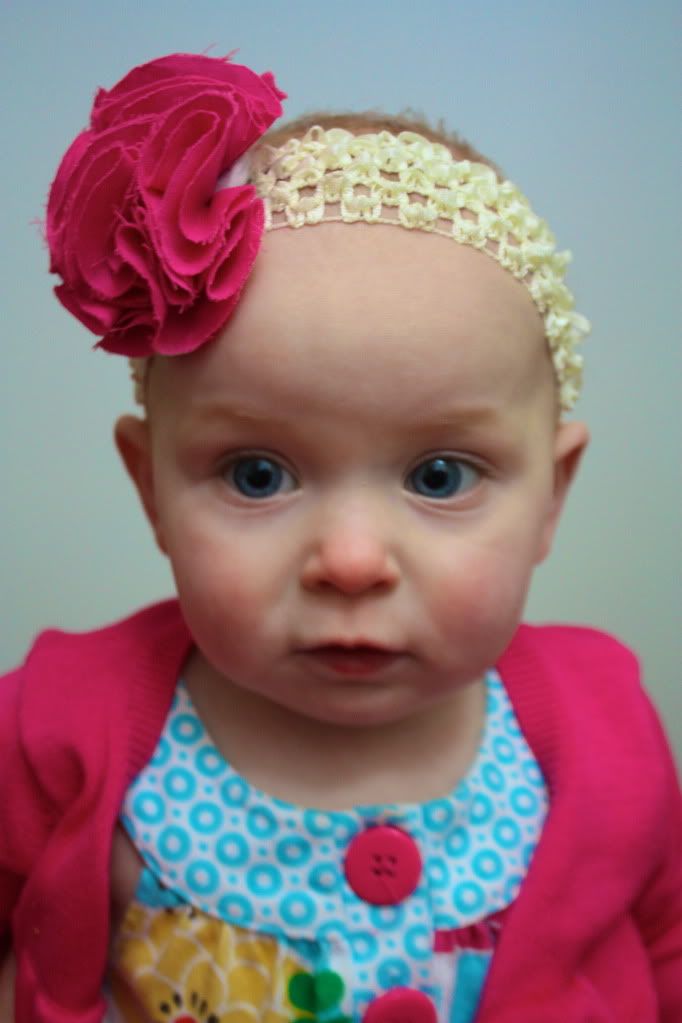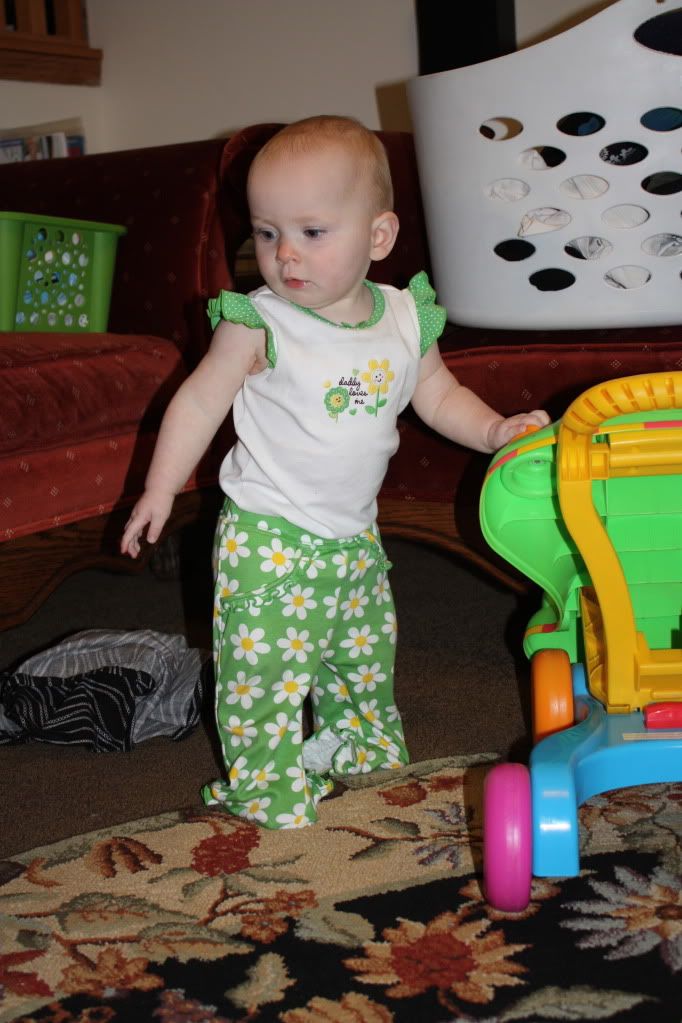 And of course, she thinks she doesn't need a diaper anymore either...