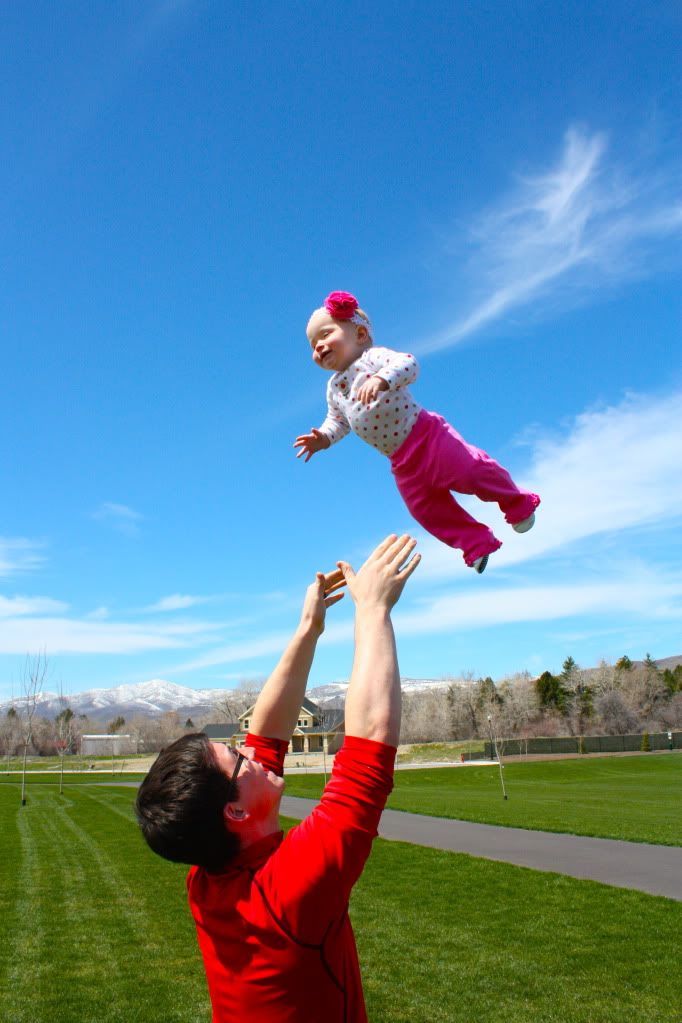 Lately she:
-is obsessed with talking on the phone... Everything she picks up goes straight for her ear followed by "wo wo?"
-loves Patty Cake
-suddenly crawls all over the place and pulls herself up onto everything
-first time she has been sick! I know we have been so lucky... She had a little cold last week.
-waves and says "wo" and "buhbuh"
-still falls asleep every night sitting forward... weird girl, but she likes it!
-Loves food... especially colorful food like brocolli.
-Loves her daily walks with Mom and Dad
-Totally scared of strangers and she gives them the dirtiest looks
-Thinks it is so funny when I smell and react to her stinky feet
-totally knows what "milk" is, and if I say it she tries to dive down my shirt
My baby is totally growing up. I can't even believe it. She is not really my little baby anymore, but more of a little toddler. I am just loving this stage though. She is SO fun. Being a mommy is the best thing in the entire world and I never guessed it would be this fun.
Here are her 9 month stats...better late than never
Weight: 17 lbs 15 oz (28 %)
Height: 26 inches (8 %)
Head: 17 inches (22%)
She is my little shorty, and she is thinning out a lot (losing that baby chub...tear)