Here is what we found last night after Agnes fell asleep...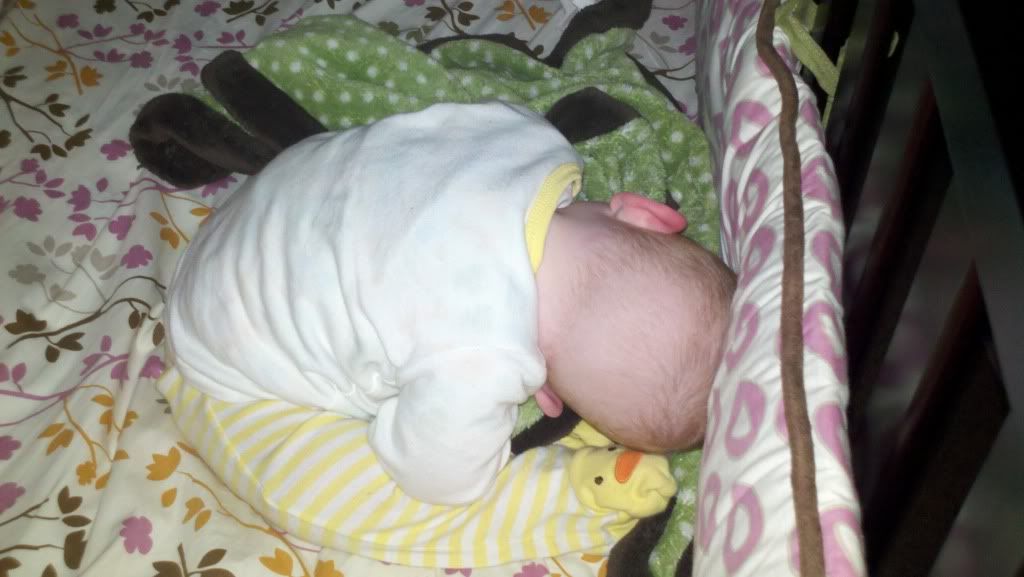 Yes...she is sound asleep like this.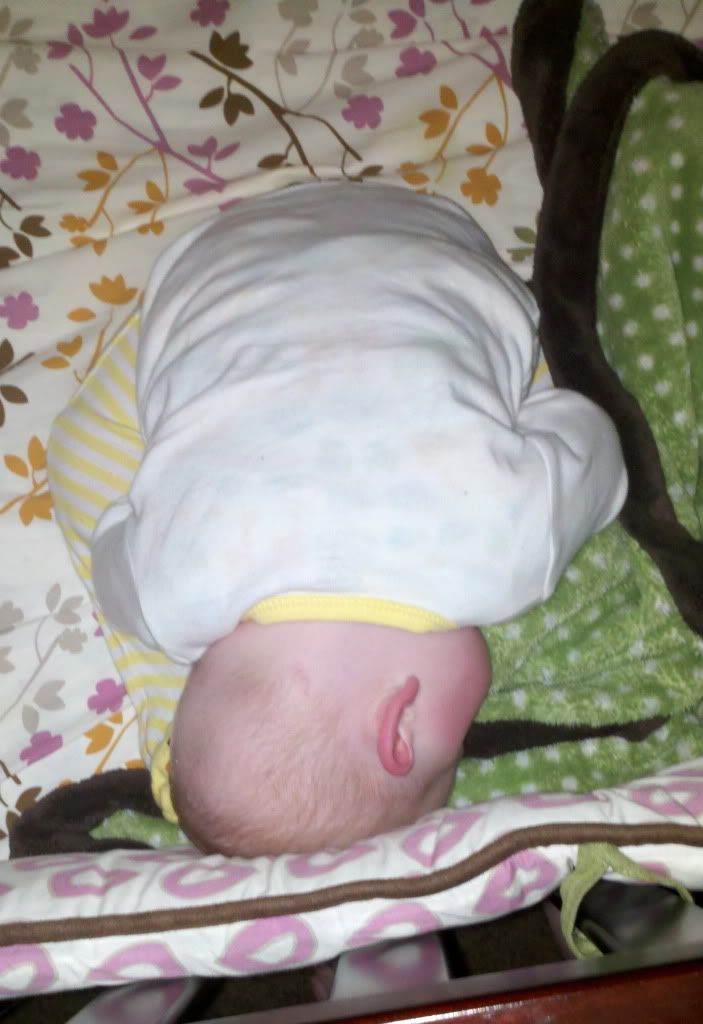 We couldn't imagine how uncomfortable this would be, and Evan couldn't take it and moved her... Luckily she stayed asleep!
Earlier we had gone on a family walk and noticed she started bobbing, so we layed her stroller down (poor neck!) but she enjoyed it.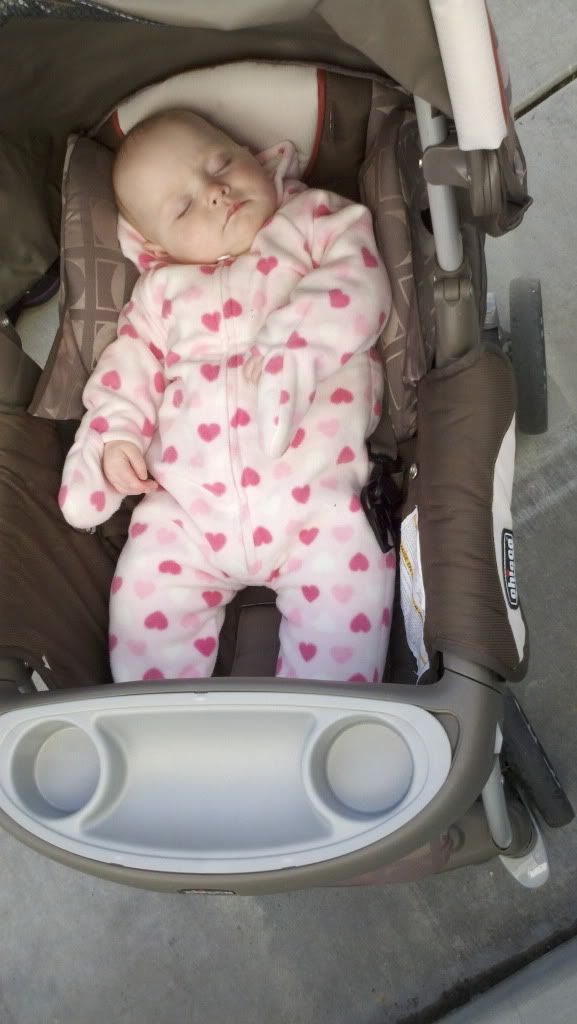 Love this girl!