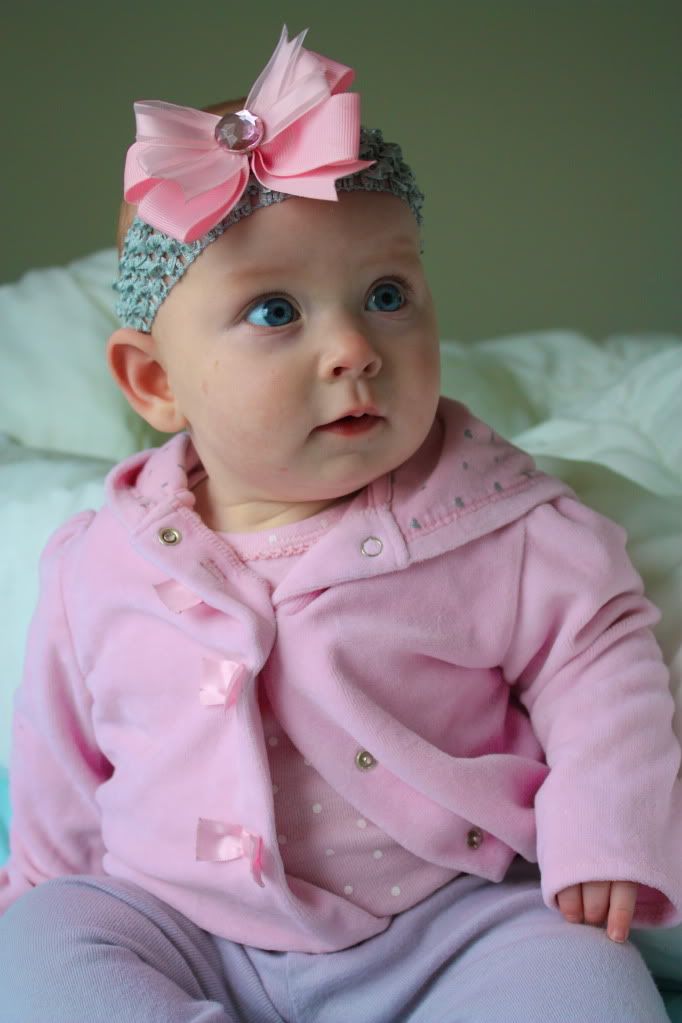 Agnes turned 8 months old about a week ago! I cannot believe how fast she is growing up!
Lately she:
-Loves clapping her hands
-Flaps her arms really fast when she gets excited
-Dances to music
-Can do the sign for "more"
-Got her first tooth! yay! I feel like we have been teething for months!
-Sleeps through the night!!!
-is starting to hate being swaddled...but doesn't settle down without it
-Can finally roll over both ways (but won't usually do it)
-has gotten "stranger danger" and is very cautious about being in a new place
-Loves dogs. She can do the sign for dog, and tries to "woof" when she hears one. She loves our family dog Libby, and Libby doesn't mind when Agnes pulls her hair.
-Loves fruit...especially whatever mom is eating. Mostly oranges and bananas.
-Loves cold water. (just like mom) She signs "more, more more" constantly when the sippy cup is around.
-is looking like a red head?! What? do you see it? crazy right?
I am just so in love with this girl.