I can't believe my Nessa Girl is 6 months old! Where did the time go?! It has been the best 6 months of my life.
Agnes loves:
playing with presents, playing with her feet, sucking on everything, drooling, music, bathtime, talking and squeeling and screaming... Sitting up and standing up (with help), she is starting to love rolling over, she loves mickey mouse clubhouse and baby signing time, and she is always smiling at strangers...she's such a pleaser! ha
She doesn't like:
sleeping in her crib (what happend? she used to love it?! ahhh!), loud noises, sitting in church for three hours, pacifiers...I still try everyday but she will NOT take them...and I am sure many more things that I can't think of right now!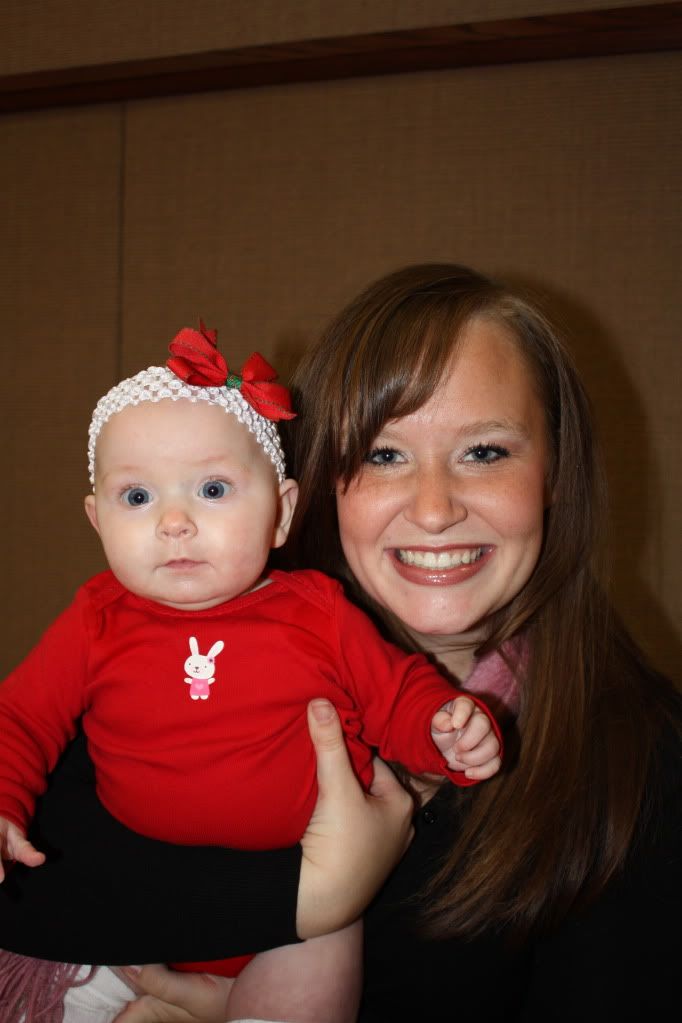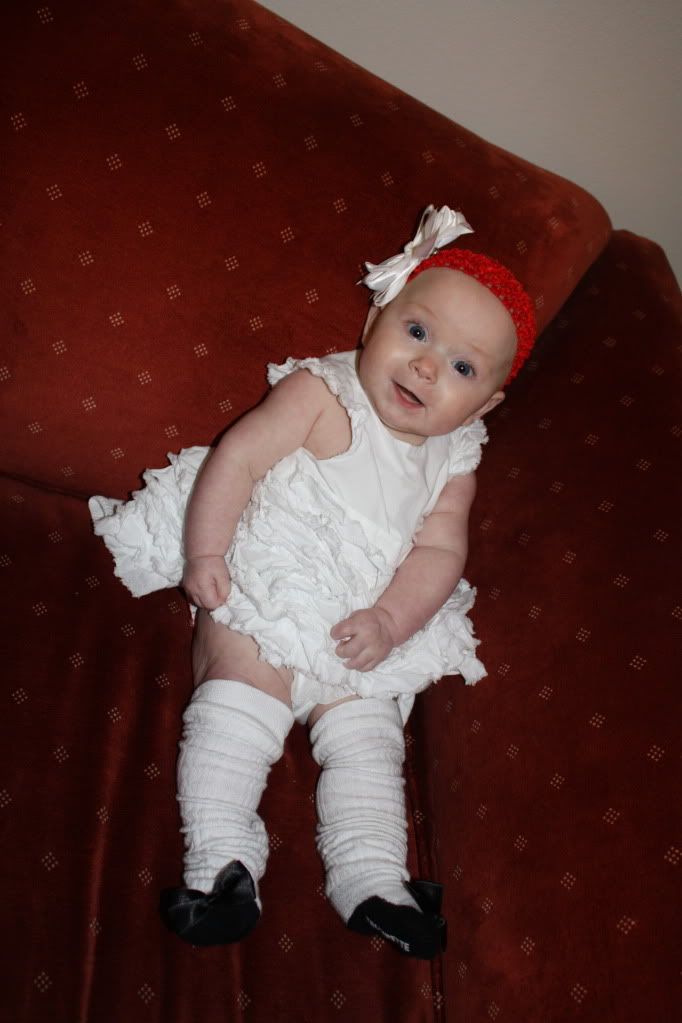 gotta love the baby cellulite! haha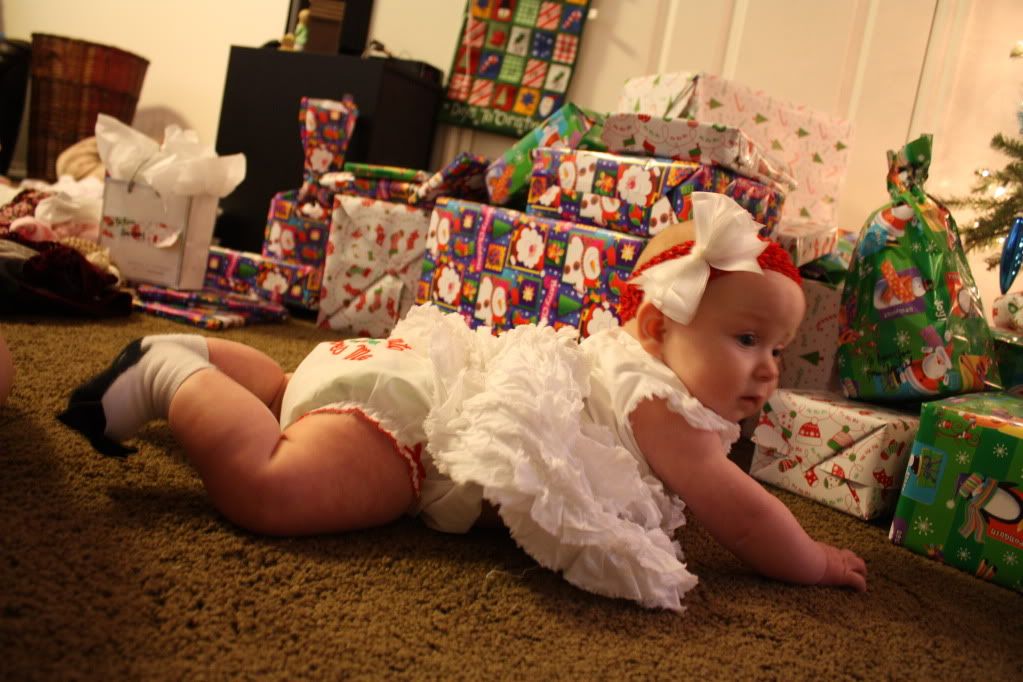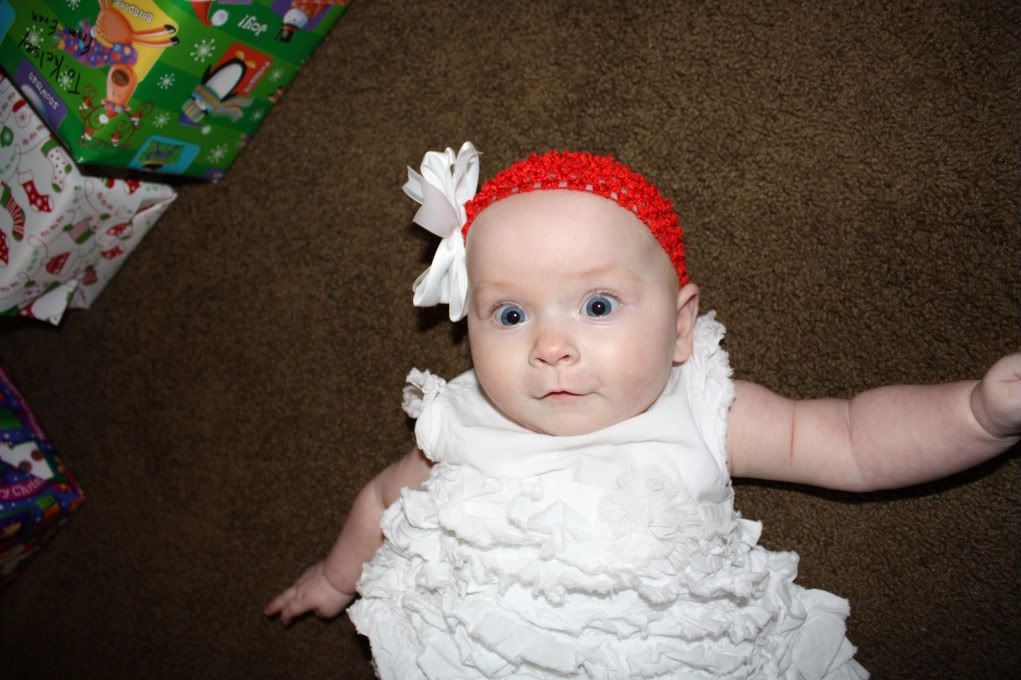 I love her silly faces!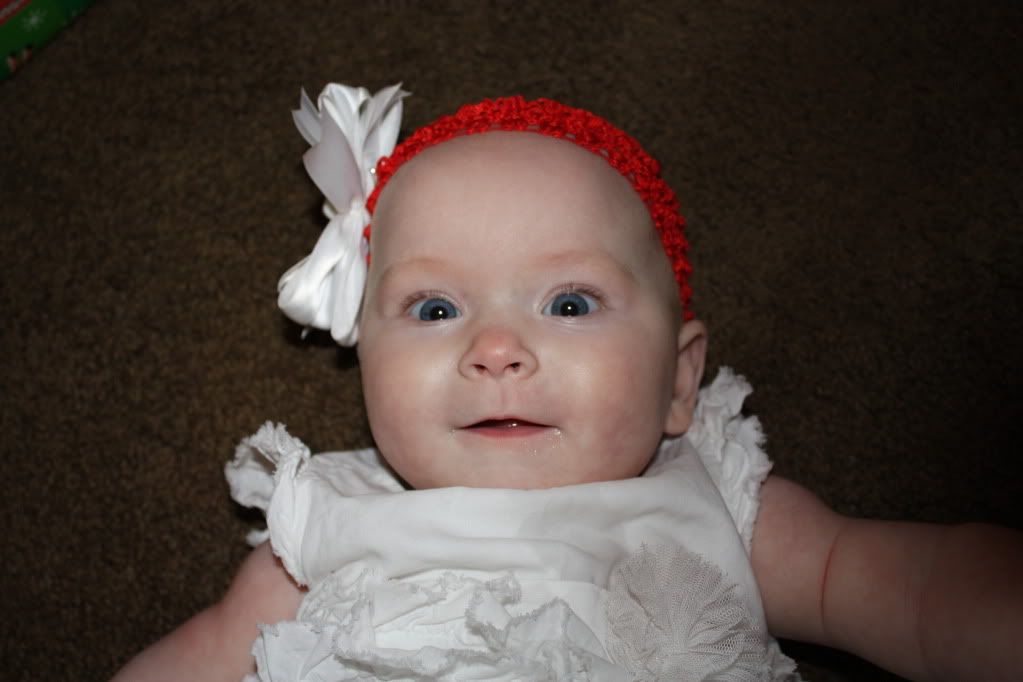 Merry Christmas everyone!!! Be safe and have fun!