Yesterday was such a beautiful day! I just feel like my life couldn't be any more perfect. Evan gave the most beautiful blessing to our perfect little Agnes... and I couldn't ask for anything more.
Here is our Agnes Claire in the same dress that I was blessed in...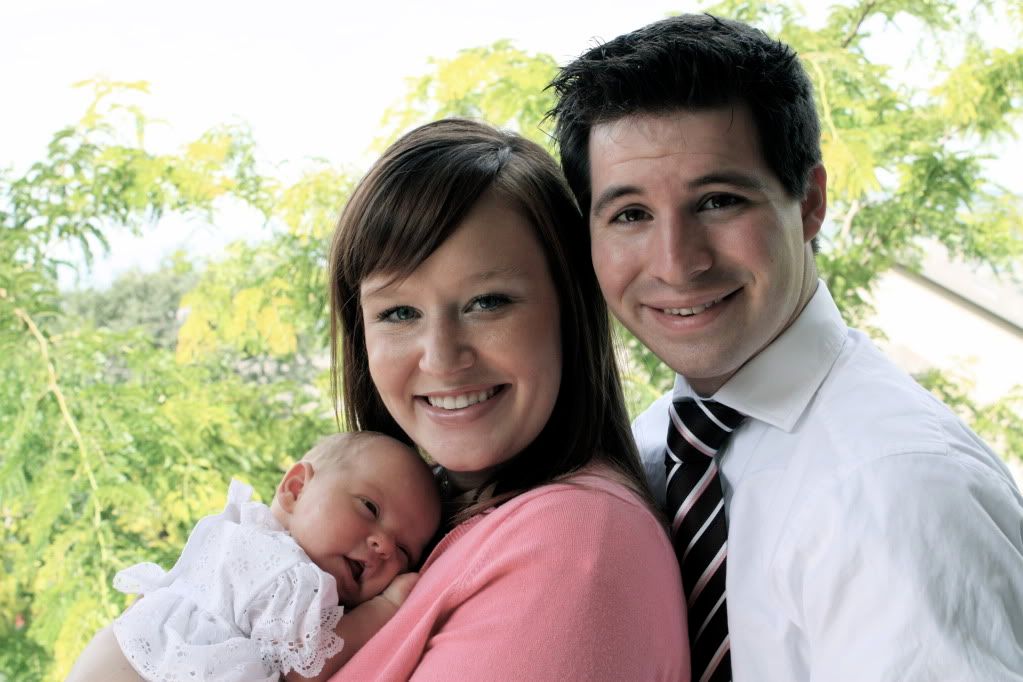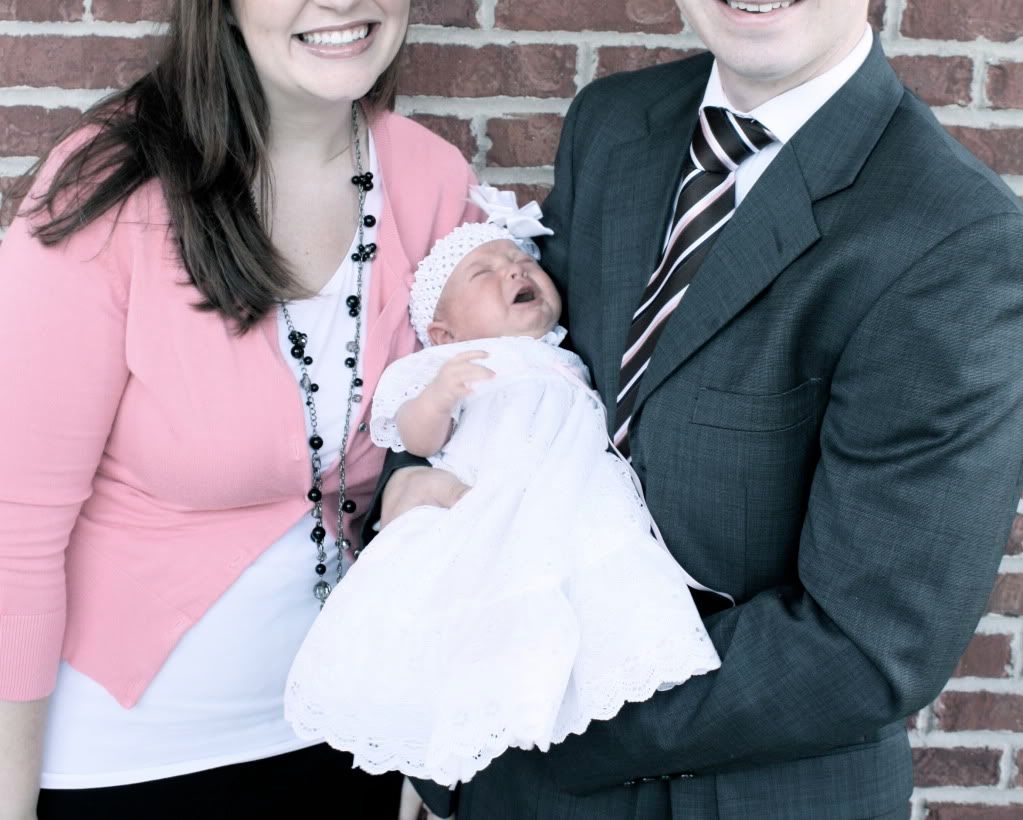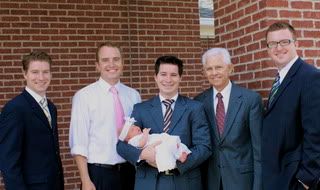 The Priesthood brethren, minus my dad...He had to run to his ward.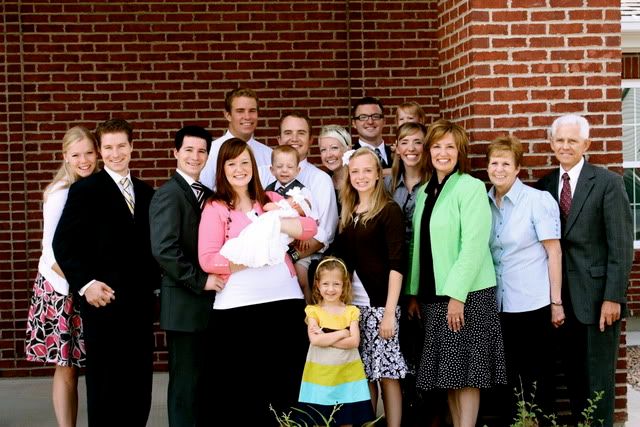 The whole group...thanks everyone for coming!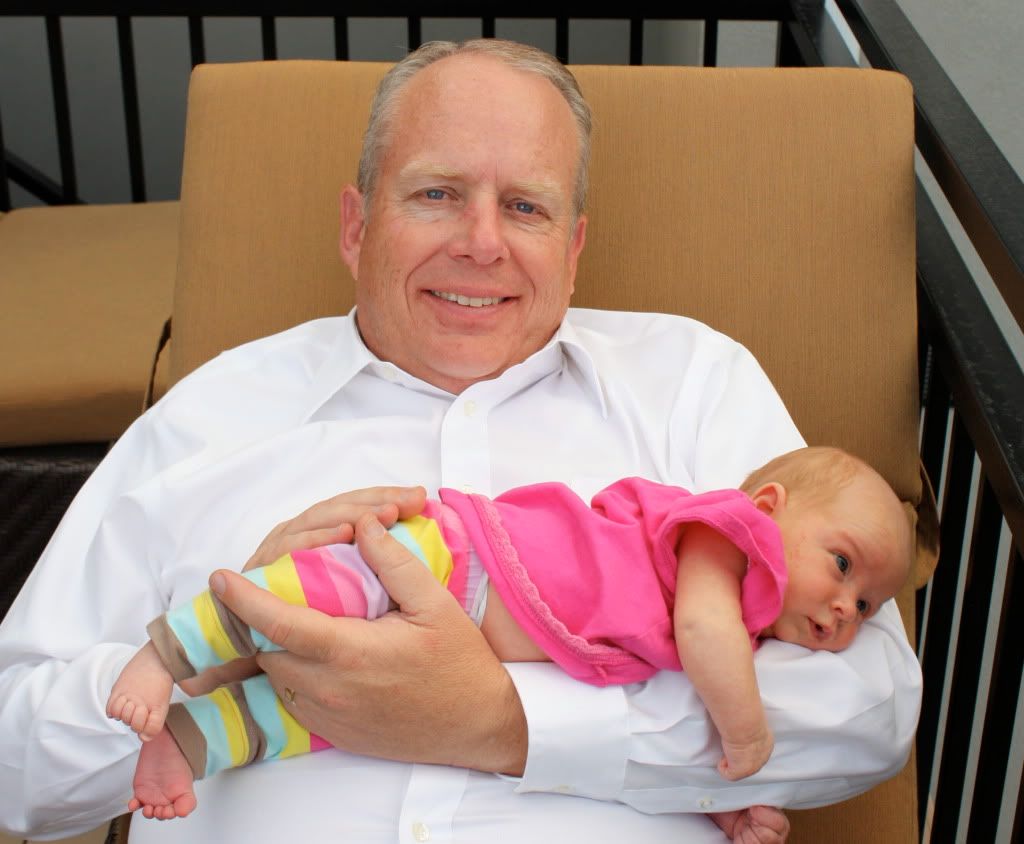 My dad and Agnes after the festivities