Agnes Claire Shelley
Born 5:56 PM on Tuesday, June 22
6lbs 8 oz
17 inches long
Tuesday I had an appointment with my doctor where we discussed delivering the baby on Thursday. We agreed that at this point, for the safety of me and my baby, she would be better out than in. He sent me over to the hospital for another routine non stress test, and we knew just like every other day, that it wouldn't mean anything different.
Just as we thought, the baby looked good, and my blood pressure was in the "okay" numbers, so the nurse went to send me home, but called my doctor first. He told her that before they sent me home, she should take my blood pressure sitting up and with a manual cuff (versus laying on my left side, with an automatic machine). She did this, and instantly my numbers were really high. The next thing I knew, I was getting an IV, and prepping for a C-section. I thought it was great because I didn't even have time to get nervous about it. I quickly called my mom, telling her this thing was happening within the next half hour.
My mom's cute cousin happened to be there working and got to be in on my C-section. She held me forward during the spinal and really kept me relaxed. Before I knew it, I was completely numb, and Evan was at my side. I didn't even realize they had started the surgery. My doctor plugged in his iphone and blared Norah Jones version of "Imagine." I felt so good and relaxed. I guess the baby was so high up in my ribs, that the drs had a hard time getting her out. Suddenly they had 3 men on top of me pressing down with everything they had on my chest. Since, I was only numb from the waist down, I felt like all of my ribs were breaking and my collar bones were getting smashed. Even the anesthesiologist had to help. It was a little scary, but before I knew it, I heard the most beautiful sound in the world, my sweet little baby's cry. She was screaming, and I was bawling. It was the most beautiful thing I have ever felt.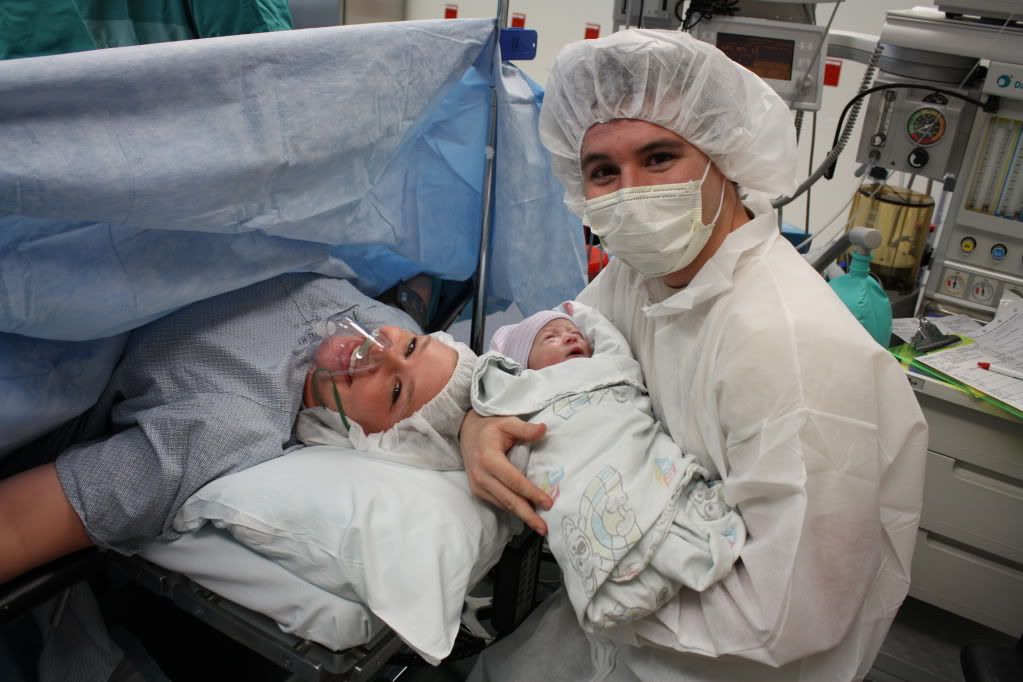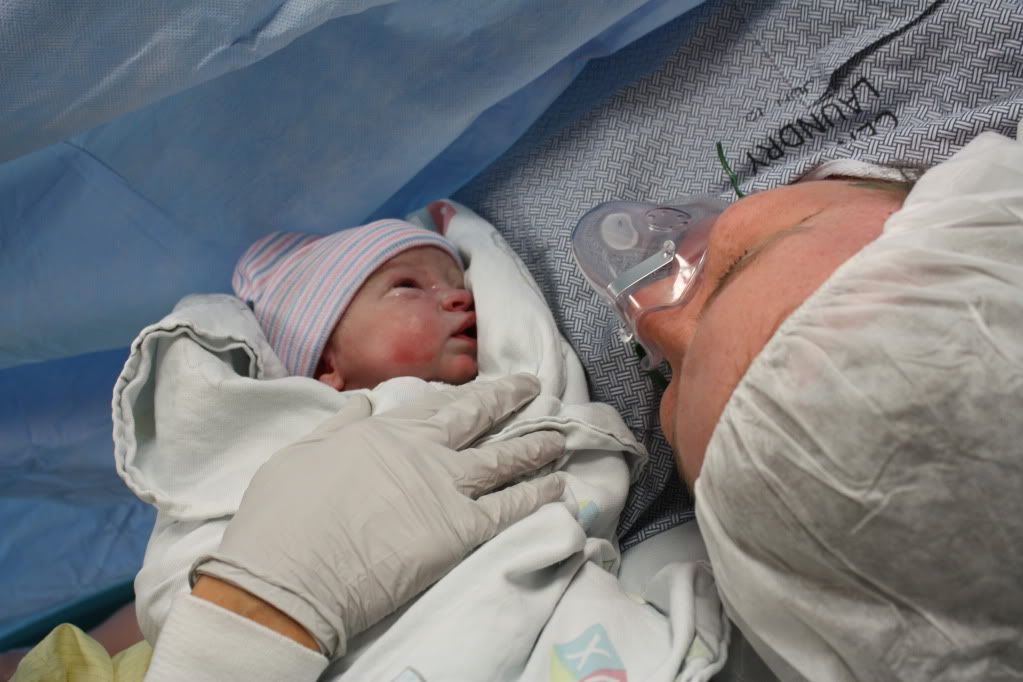 After being checked out, she was handed to Evan, and I got to see her for the first time. They had Evan take her out to get checked out some more, as I stayed and got sewn up.
They wheeled me back to a room where I waited for word on my baby. She was taken to the level II nursery. She had low blood sugar and had to be on monitors and an IV. I was able to have my bed wheeled in to the nursery and hold her for the first time.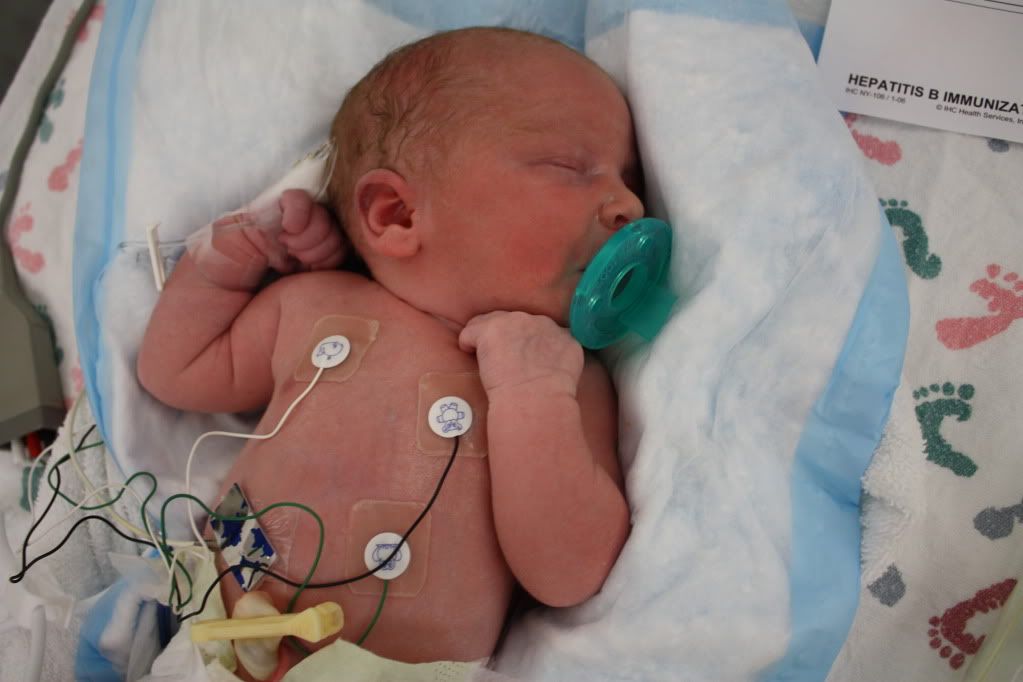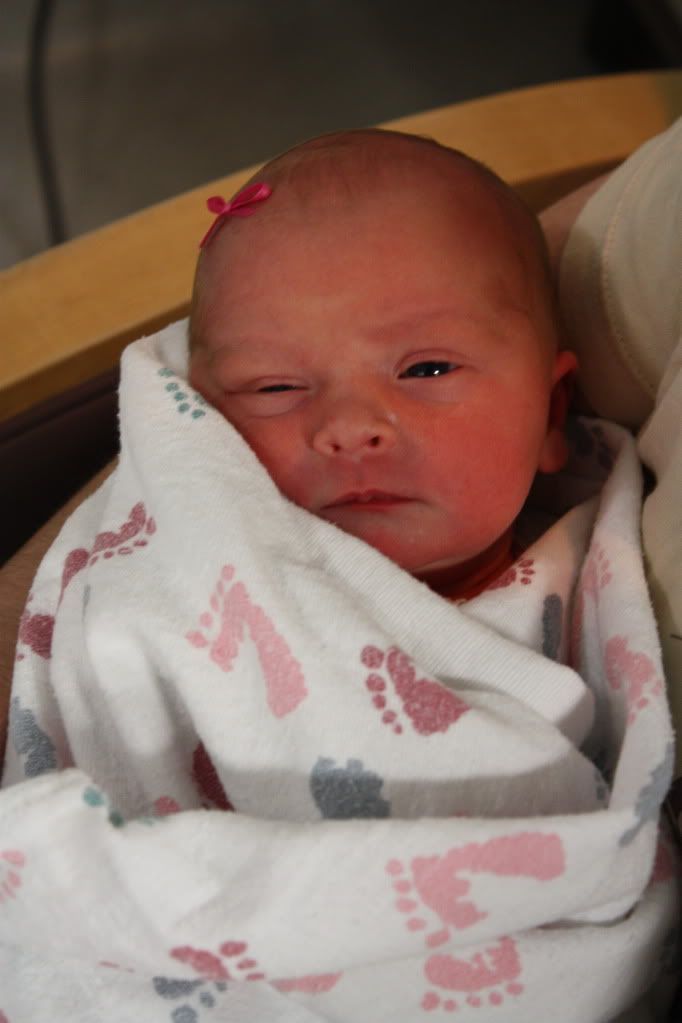 The night was a little difficult, because they had me on Magnesium Sulfate which prevents seizures due to the high blood pressure. The Magnesium was not so fun. It made me really sick, weak, and out of it. I was having such a hard time doing anything, and I was so worried because I couldn't get down to the nursery to feed my baby. Luckily the next afternoon I was taken off the magnesium and felt amazing almost instantly. I was finally able to get to the nursery to enjoy my baby, and feed her. I felt like she wasn't really my baby because I always had nurses around watching like hawks, making sure she was doing okay. By Thursday, I was finally able to have her with me in my room.
Her blood sugar levels were looking great, and I was doing good, so we got the ok to come home! Yesterday we got home and it has been amazing. Being a mom is the most wonderful thing in the world. Breastfeeding has been so amazing...I love it so much. Agnes loves her daddy. She always calms right down for him. I think it is adorable. Evan and I just stare at her and can't believe how lucky we are to have her.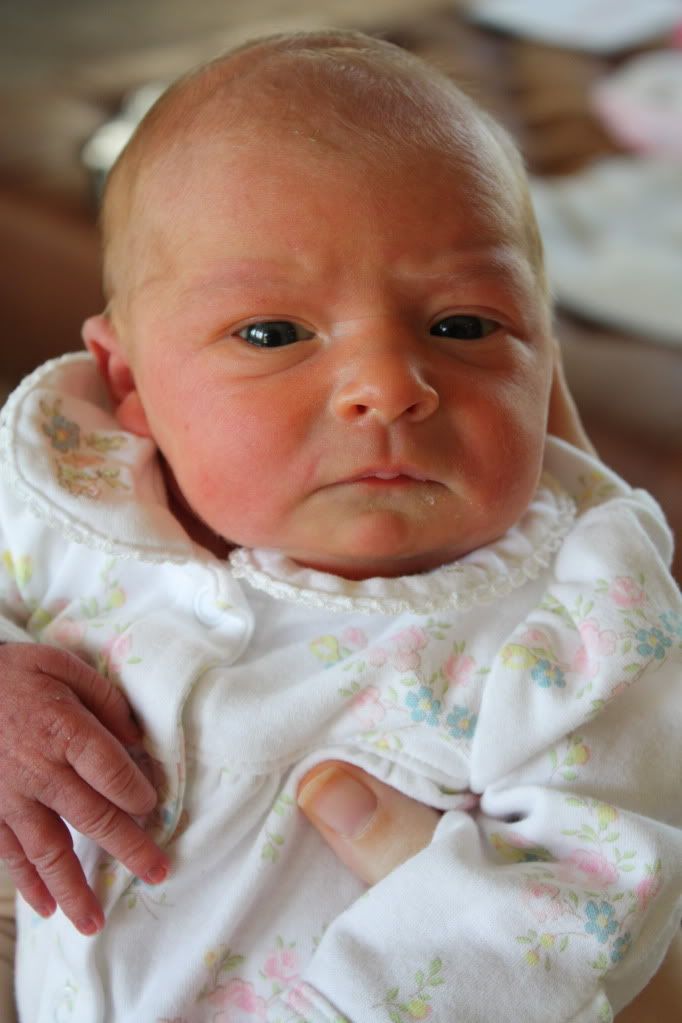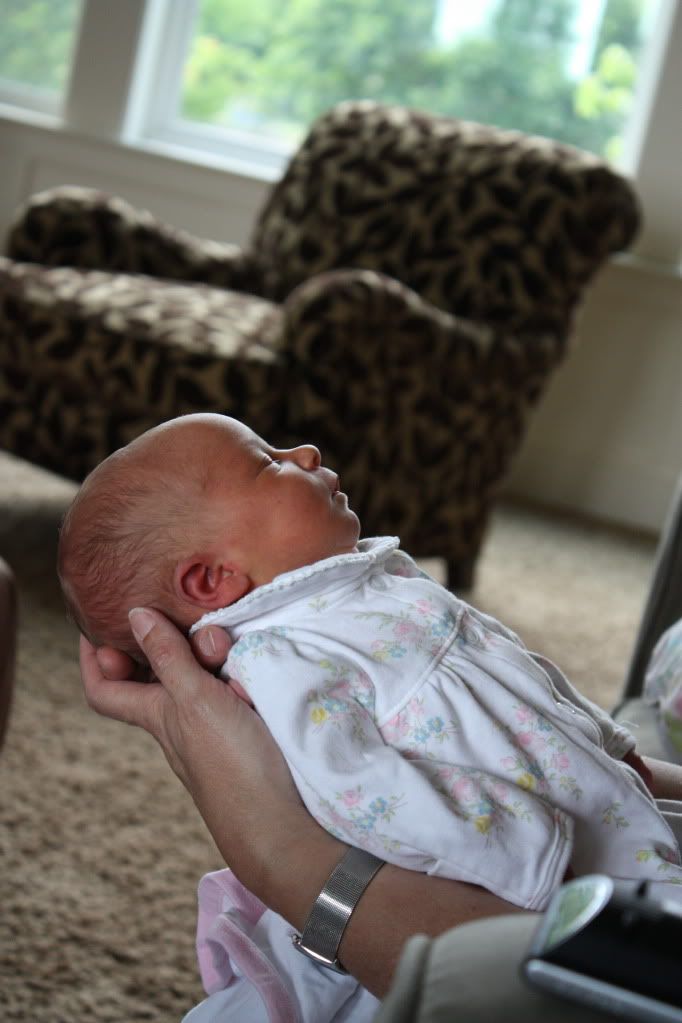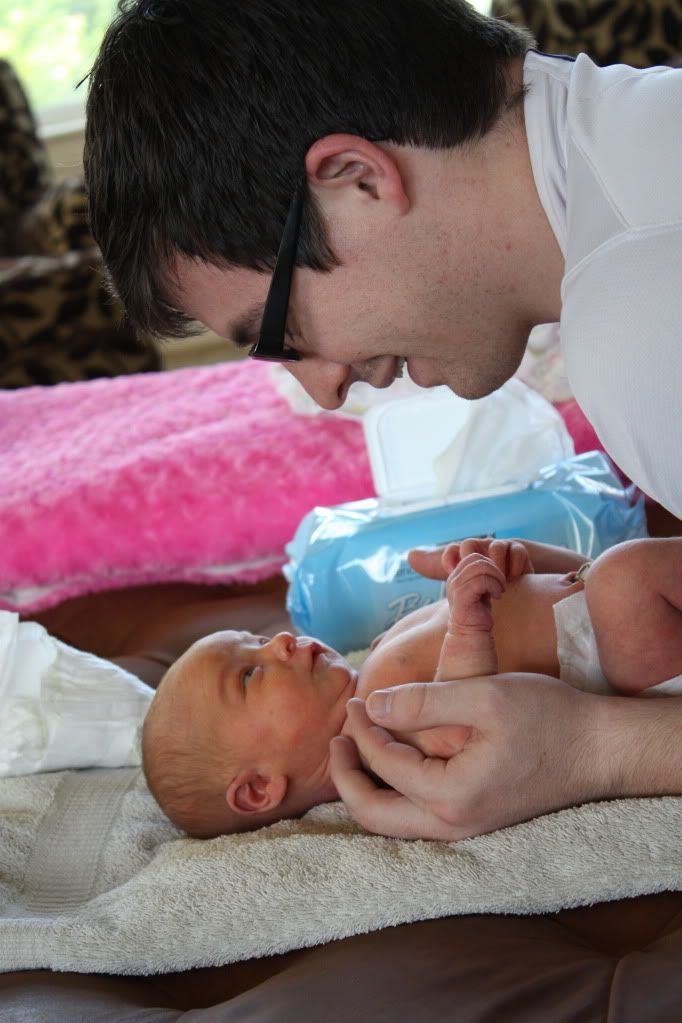 I am feeling really good! The recovery has not been too bad at all. I am a little sore, but keeping up on the meds is always good! This whole thing has just felt like an amazing dream. I just don't know what I ever did to deserve this in my life...
More updates to come! I can't believe she is already 4 days old! I wish time would stop...